Quick Links
Common topics that may help you find what you're looking for.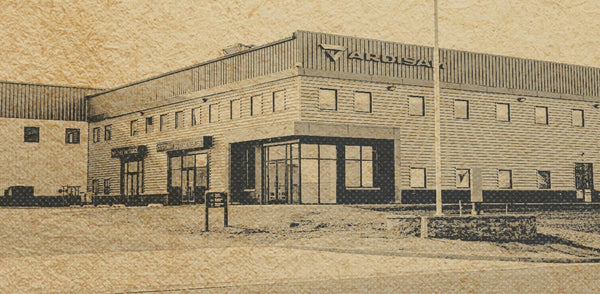 Contact Us
Have a question or comment? We'd love to hear from you.
Frequently Asked Questions
When will I receive my order?

Please allow 1-2 business days for your order to be processed. See our complete shipping policy for more information on when your order may arrive.
What is your return policy?

You can return your item(s) purchased up to 30 days after the date of purchase for a refund. To review our return policy and procedure, please view the entire policy here.
Can I cancel / change my order?

We strive to fulfill all orders as quickly as possible. Please contact us as soon as possible if you need to modify or cancel your order. We are unable to cancel or modify any order after the order has shipped.
Do you have a price adjustment policy?

We do not offer credits or refunds for price adjustments, and will not match prices with our competitors or dealers.
Why do I see multiple charges on my credit / debit card for the same transaction?

We will authorize your card at the time of purchase, but you won't be charged until your order ships. Multiple transactions may be a result of this initial authorization and will fall off automatically, however, if you continue to see that charge or funds are removed, please contact us.
Where do I enter promo codes?

Once you add items to your shopping cart, you can enter the promo code on the Checkout page. Be sure your code has been applied before submitting your order.
What is the Warranty coverage for my item?

Eskimo Ice Fishing Gear ensures the quality of each product we make, and stands behind all of our products with manufacturer warranties. Warranty coverage varies depending on the product. To review coverage of your product(s), please view our Warranty statements here.
How do I register my product(s) or make a claim for Warranty coverage?

All Warranty registration, coverage, and claims are handled through our parent company, Ardisam, Inc.

To register your product, click here.

To submit a Warranty claim, click here.
Does Eskimo® ship to Canada?

For the best shipping rates on orders placed in Canada, as well as the fastest delivery times, we encourage you to order through our authorized Canadian retailers.
Where do I find an Eskimo® authorized service center?

We have hundreds of service centers located throughout the United States and Canada. To find a service center nearest to your zip code, please search here.
How do I get a job at Eskimo® Ice Fishing Gear?

Eskimo® is a subsidiary brand of Ardisam, Inc. in Cumberland, WI. We are always striving to find passionate, hardworking people. You can learn more about our openings and apply at Ardisam.com/careers.
Can I purchase a gift card?

Yes! Gift cards for use on GetEskimo.com can be purchased here.
Eskimo® Ice Fishing Gear is one of over 10 subsidiary outdoor lifestyle brands created and managed by Ardisam, Inc. in Cumberland, WI.
We offer year-round support for all of our outdoor product lines from a knowledgeable, dedicated Customer Service team.